Third category fall protection devices: what they are, how and when to use them, regulations and obligations
The third category PPE are those that protect against serious damage to health. Among them there are devices for the protection from falls and for the safety of work at height. Spider Lines Life, specialized in the field of safety for fall protection, has a wide range of quality devices for personal protection. In this article we find out what they are, the related obligations, the legislation and the necessary revisions.
Among the topics covered you will find:
Third category PPE: our range
How and when to use the third category Dpi according to the legislation
Verification and revision of safety devices
Are you looking for a non-binding consultation? Contact one of our experts
Third category PPE: our range
Spider Linea Vita has been a company specialized for years in the safety sector: for years it has offered its contribution for the design, construction, installation and maintenance of fall arrest devices. Thanks to the experience gained in the sector, we have decided to produce and sell high quality PPE by offering a wide range with solutions suitable for every sector. Below you will find out which are the main third category PPE categories and what they are.
We specialize in the following product categories:
Removable fall arrest systems
Harnesses
Lanyards and absorbers
Retractable
Connectors
Temporary lifelines
Removable fall arrest systems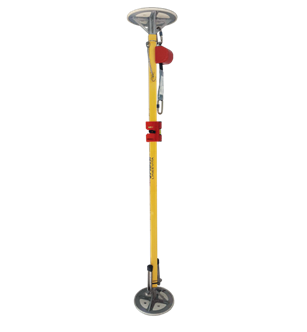 The removable fall arrest systems are safety systems that are necessary in situations where there is no fixed anchor point. There are different types of removable fall arrest systems, each one specially designed and studied for different situations. The main ones are:
Fall arrest davits
Support bases for the fall arrest device with vice
Support bases with counterweight
Brackets for recoveries
Tripods for access to confined spaces
Spider has studied an innovative system called SUN200 designed specifically for installers of: awnings, windows, industrial doors and air conditioners.
Discover our removable fall arrest systems
Harnesses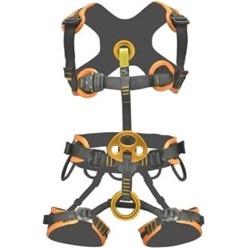 The harness is a fundamental fall arrest device for work at height. This PPE allows you to connect the worker to the rope, thus protecting him from any falls due to slipping or loss of balance at high altitude.
Spider harnesses are characterized by the best ergonomic cut: they allow you to work in total comfort, guaranteeing the highest standards of lightness and freedom of movement.
Discover our harness collection
Lanyards and absorbers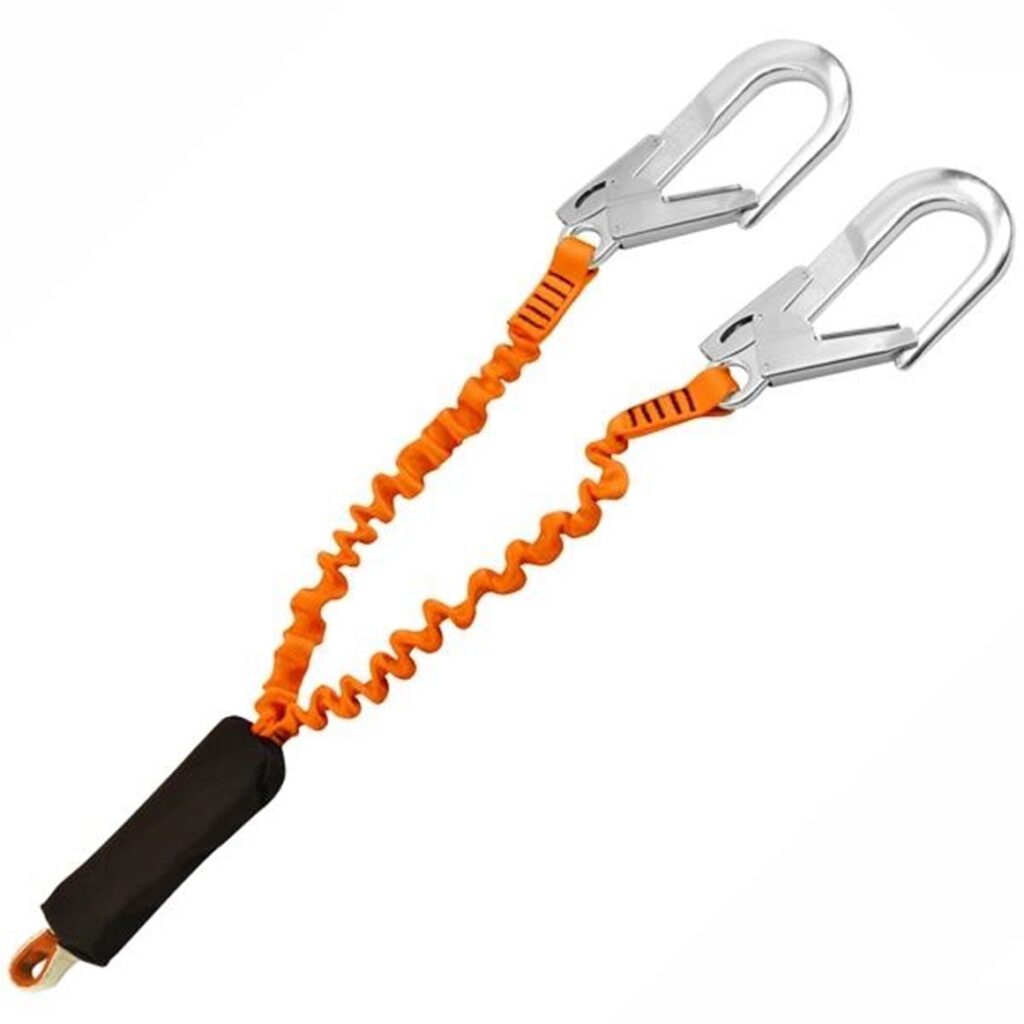 Good quality lanyards are required for the correct use of the harnesses. The lanyards and absorbers therefore constitute a fundamental part of the third category PPE necessary for work at height. These safety devices are found in the "middle" between the operator at height and the anchor point: the lanyards therefore cover a great responsibility for the protection of the worker.
The higher-end lanyards have energy absorbers in the rope: these allow the energy to be absorbed during the fall, further protecting the operator at height.
Discover our collection of lanyards and absorbers
Retractable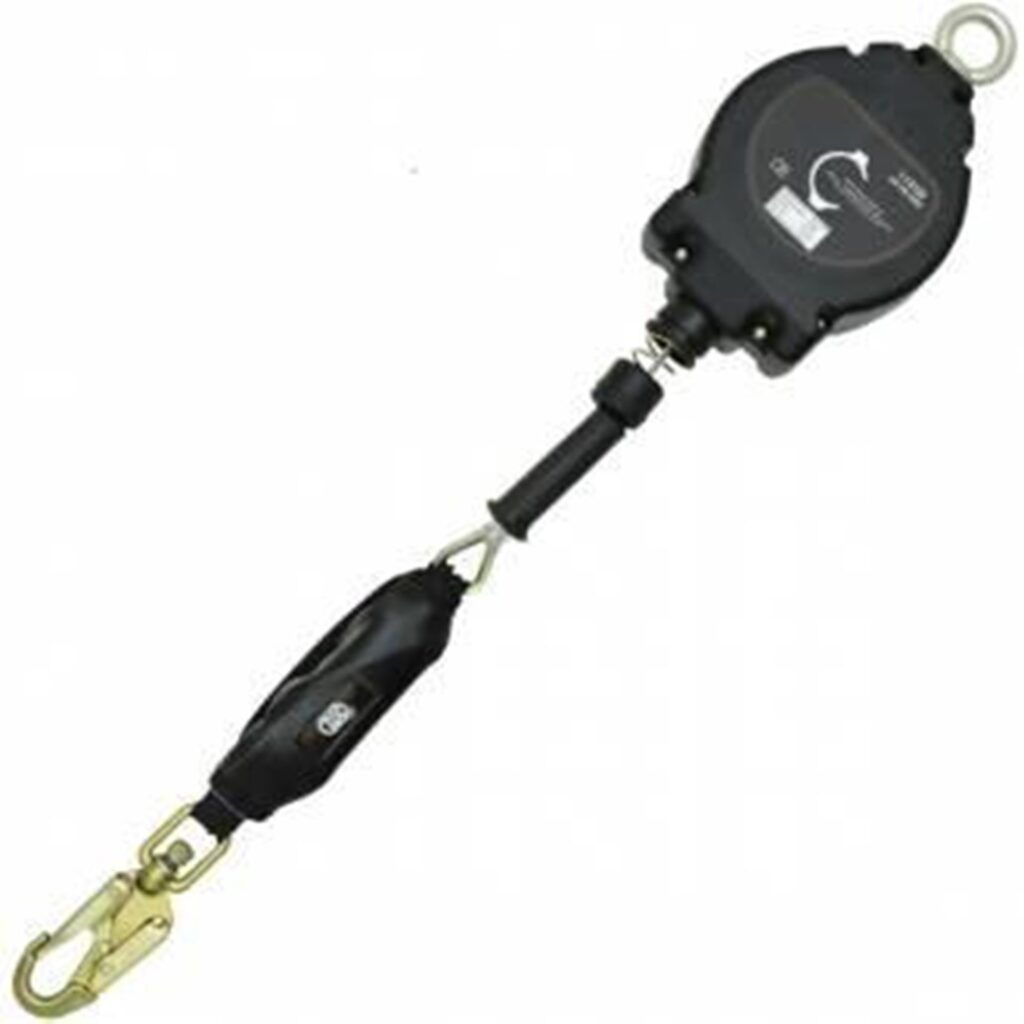 Retractable devices, also called fall arrest systems with retractable devices, are PPE designed and used to stop the fall, not to prevent it. They consist of 3 main parts:
Hook (or carabiner)
Steel rope of different sizes
Swivel eye bolt for anchoring
Spider fall protection devices are designed to guarantee the highest standards of comfort and freedom of movement for operators.
Visit our retractable collection
Connectors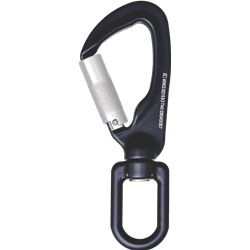 Connectors are aluminum hooks used by specialists doing work at height to anchor to other systems such as lifelines or other anchoring devices.
There are carabiners of various types and sizes. Thanks to the experience gained over the years in designing life lines, Spider knows what the operator at height wants and for this reason it studies the best devices with swivel joint to ensure maximum safety and maximum comfort.
Discover the collection of our connectors
Temporary lifelines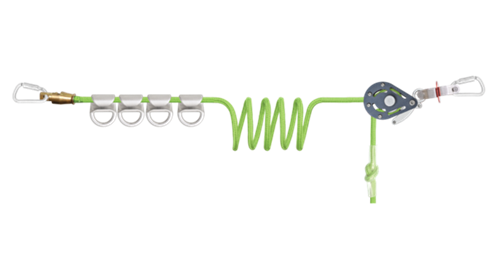 If there is no availability to work with fixed life lines, it is always possible to use temporary life lines. This type consists of two special hooks to anchor the lifeline in order to make it operational.
Discover our collection of temporary lifelines
How and when to use the third category Dpi according to the legislation
The set of safety devices that fall within the category of third category fall protection PPE are regulated by a reference standard: Legislative Decree number 81 of 9 April 2008.
According to the decree, the correct safety devices must be chosen following a careful risk analysis, but there are no mandatory PPE in advance. This analysis is usually the responsibility of the employer or the company safety manager: only in this way is it possible to understand which equipment is most suitable to be able to carry out the work in complete safety.
How to use them:
There is no single rule for describing how to use third category PPE, since there are various types of devices. However, there are some golden rules to keep in mind:
1. Trained personnel only: for the correct use of the devices it is mandatory that they are used only following the right training.
2. Check the equipment
3. Adjust the harness according to your body size
4. Use secure anchor points
5. Use the safety ladders
When to use them:
As previously mentioned, personal protective equipment must be used only when a risk that cannot be eliminated is identified. The same discourse therefore also applies to third-category Dpi: their use is therefore mandatory when they are indispensable to face a certain risk.
Verification and revision of safety devices
Personal protective equipment, in addition to ensuring the safety of the worker, must also be able to maintain the correct standards necessary for its use. For this reason, the regulations in force indicate that at least an annual review is required for fall arrest devices in order to properly safeguard the health and life of the worker.
Do you need more information? Contact one of our experts!