As already described in the previous news, there are different types of harnesses that can be used during work at height.
With this small presentation, we would like to give a purchase recommendation for a very good product that contains some features that facilitate its use and dressing with costs comparable to mid-range products but with superior characteristics.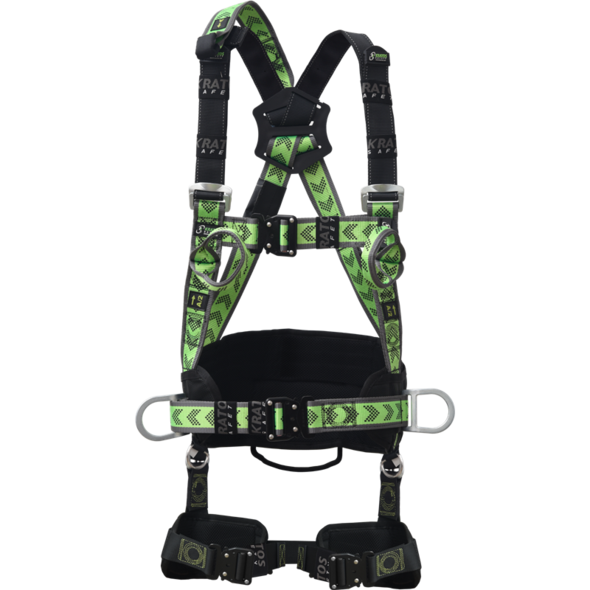 In particular, we are talking about the harness with 2 attachment points and rotating belt that you can find at this link:
https://www.lavorosicuro.online/collections/imbracature/products/imbracatura-c-2-attacco-di-and-beltura-rotante
The first peculiarity of this harness is the method of attaching the buckles which, unlike the cheaper models, consists of quick and self-locking hooks and releases that allow ultra-fast donning without tiring and not always immediate hooking operations.
In addition, once worn, it guarantees excellent freedom of movement thanks to the elastic straps and leggings that are independent of each other.
The back belt, equipped with tool holder hooks, can also rotate around the operator's waist to facilitate reaching the equipment, especially during work suspended on a rope.
Finally, in support of the features described above, it is equipped with an extension of the dorsal anchorage to facilitate the hooking operations, and with an identification label that allows protected from atmospheric agents on which it is possible to write the name of the operator to whom the harness is assigned.
In this regard, please note that it is forbidden to write on the harness straps and to interpose elements not provided by the manufacturer between the connection devices (eg fall arrest lanyards) and the harness attachment points.